Berber Tours Of Morocco - Private Desert Tours and day trips out of Marrakech
We offer a selection of itineraries of varying lengths and destinations to explore, discover and enjoy the magic of Morocco with its hospitality, everchanging scenery and starlit nights.
Search our website for inspiration and tell us, what you want to discover and we will make your custom itinerary. We carefully plan and check each detail to ensure that you will have an enjoyable and memorable experience,
Whether you are travelling as a large family, group of friends, a couple on your honeymoon or by yourself, we will organise the perfect tour for you.
Visiter et apprécier le site
Berber Tours Of Morocco - Private Desert Tours and day trips out of Marrakech
, appartenant à la catégorie
Tourisme Marrakech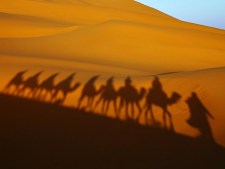 Thématique proche de Berber Tours Of Morocco - Private Desert Tours and day trips out of Marrakech